TASTE IS A FEELING
The cozy atmosphere, delicious food and incredible experience are only a part of Umami Japanese Food and Garden.
The restaurant focuses on authentic dishes inspired by the Japanese cuisine. The Venue boasts a modern interior in a calm and cozy atmosphere.
The indoor section of the restaurant is housed inside an original Japanese Sekura house with a unique interior which was imported directly from Japan.
Umami is one of the few restaurants which offer dishes made on a robata. This is a method of cooking similar to barbecue - literally translated it means "cooking on fire" which allows perfect roasting while maintaining all the taste qualities of the ready products.
The literal translation of the hieroglyph "umami" means astonishing taste. But it also more of everything else. Umami is a …. true feast for the senses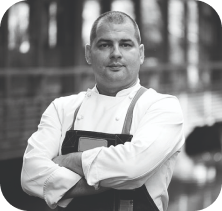 "THE MOST HEALTHY FOOD IS DELICIOUS"
Stanislav Kolev
Executive Chef

team umami
Toni and Pavel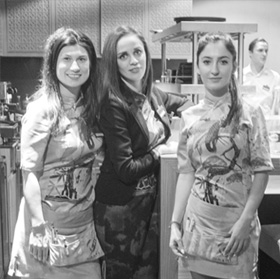 Tsvetelina, Kristina and Elena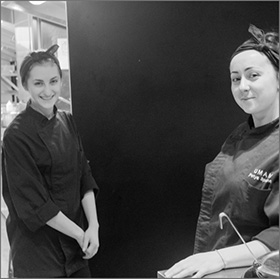 Petya and Galina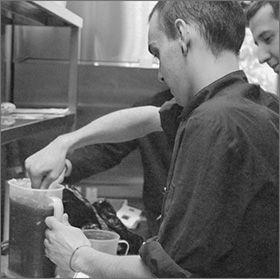 Ventsislav
awards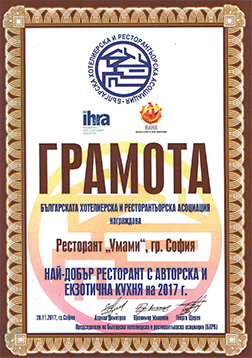 Diploma for
"The best restaurant with original and exotic cuisine 2017 г."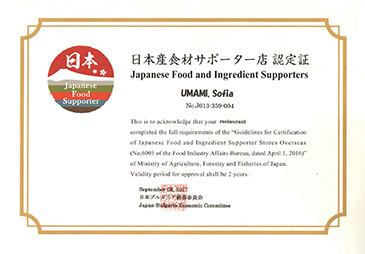 "Certificate for the use of authentic Japanese products"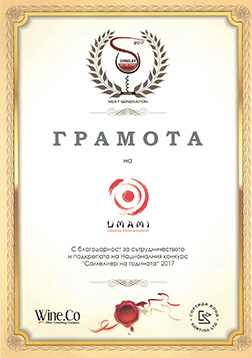 Reward for
"Best treatment for young sommelier" 2017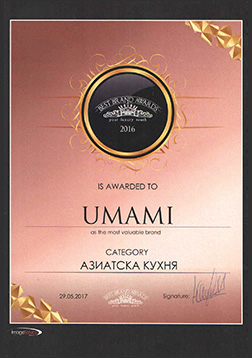 Certificate for
"Certificate for the use of authentic Japanese products"